For we preach not ourselves, but Christ Jesus the Lord; and ourselves your servants for Jesus' sake.
2 Corinthians 4:5
April 1st
Easter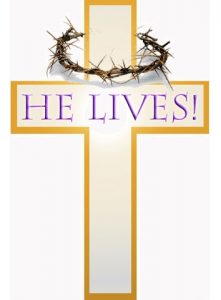 And the angel answered and said unto the women, Fear not ye: for I know that ye seek Jesus, which was crucified.
He is not here: for he is risen, as he said. Come, see the place where the Lord lay.
Matthew 28:5,6
April 4th
The Cup of Pain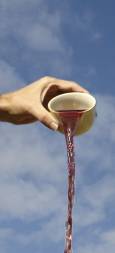 The fifth angel poured his bowl on the throne of the beast. Its kingdom turned dark. People gnawed on their tongues in anguish 11 and cursed the God of heaven for their pains and their sores. However, they would not stop what they were doing.
Revelation 16:10